How can this be free?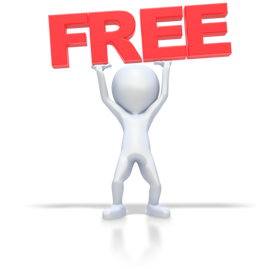 This Free Support is available because the costs are covered by higher education: Colleges and universiites pay administrative fees to use the state-of-the-art technology of DegreeQuest, a software as a service (SaaS) fee. Some of our participating colleges and universities use DegreeQuest for their student body, while others use the system to pre-assess students systematically identified by DegreeQuest as one of their opimal choices. Participating colleges and universities access and review the digital placement of the credit earned by students in the DegreeQuest system and, in many cases, use DegreeQuest to create additional options for the student to consider.
A few of the best options for you to consider engage with our students to make sure they understand the option(s) presented in the degree plans; These colleges and universities send each prospective student one or more detailed degree plans created with our DegreeQuest system, along with detailed information on their institution, and will explain what sets them apart as a great option for the student to consider. Each of these colleges and universities understands that there two or more other institutions that have also been identified as optimal choices to consider, which naturally encourages them to put their best foot forward, as the old cliche' says. It is important that students not enroll right away with the first college or university that contacts them, but takes the time to listen to each and consider the advantages their degrees offer. By doing so, students are empowered to make an informed choice before they enroll and will know without a doubt that they have chosen the right pathway for their journey to a degree. Of course, if a student has a question they prefer to discuss with a counselor from DegreeQuest, we are always a phone call away. Our goal is the success of the students we serve. Leadership of organizations that we have served for many years have remarked that they notice a much greater completion rate by those employees supported by DegreeQuest than those who do not have the clear and easy-to-understand degree plans to guide them to completion. So, go ahead and click on the Get Started Now link on the main menu above. You'll be glad you did!